Dairy Margin Tracker's Benefits for Nutritionists
As a dairy farm nutritionist and consultant, you spend a lot of time driving between clients, troubleshooting problems, and mining data from many different tools.
Dairy Margin Tracker's Feed Tool and Tracker Tool were built with nutritionists in mind. Using either tool or both tools together, you'll do away with a lot of busy work and research so you can focus on what you do best.
By recommending Dairy Margin Tracker's tools to your clients, they'll get:
On Demand Reports
Online access via phone, tablet, or computer
Peace of mind that their dairy farm is performing at a high level
Validation of feed changes using the Process Change Report
And you'll receive a number of benefits as well
Save time - replace printed feed sheets for you and your client
Dig into Income Over Feed Cost and keep an eye on the bottom line
Evaluate feed changes through the Process Change Report
Share reports with your clients through an easy to share link
---
Coming soon - Adifo BESTMIX integration
Are you an Adifo Bestmix
®
user? If so stay tuned. Adifo has started integrating Dairy Margin Tracker's suite of tools into their award winning Bestmix ration formulation system.
Learn more here.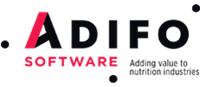 ---
AMTS Integration
Do you use AMTS? The current Feed Tool integration allows you to view the Feed Tool recipe page in your AMTS application. This makes it easy to replicate your recipe in the Feed Tool.
The farm can then create up to date feed sheets from the recipe you just created.
Learn more here.
Get a leg up on your competition and get your clients on Dairy Margin Tracker!