Daily Work
Your day begins by creating Feedings.
Creating Feedings
The first step is to create the feedings for a pen. At the top of the page, you'll see the pen count from yesterday, the Ration Percent (the percent of the recipe that was fed to these animals), and the Total Pounds fed yesterday.
If there were no feedings for this pen yesterday, the pen count begins at 0, the Total Pounds at 0, and the Ration Percent at 100%.
Enter the number of animals in the pen.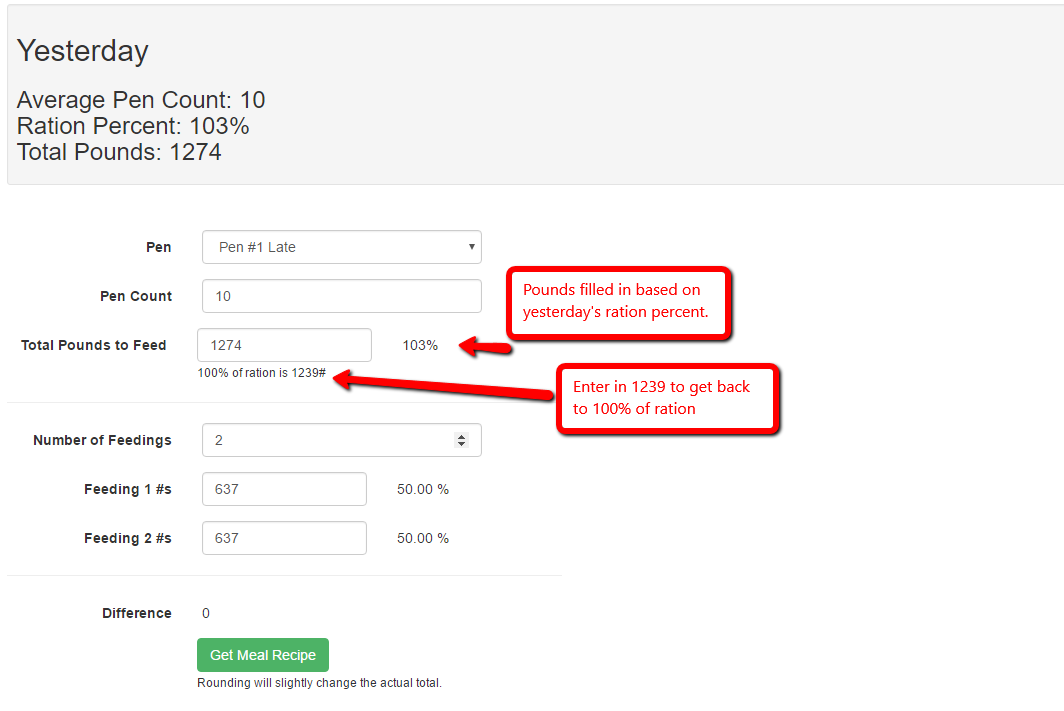 Once the Pen Count is filled, the Total Pounds based on yesterday's ration is filled in. A helpful value will tell you what to enter to achieve 100% of ration.
As you change the number of feedings, the total pounds is evenly distributed among the feedings.
You can then change the number of pounds you want in a feeding. Use the Difference value at the bottom of the screen to determine how many pounds to add to a different feeding. You must have a difference of 0 to create your feedings.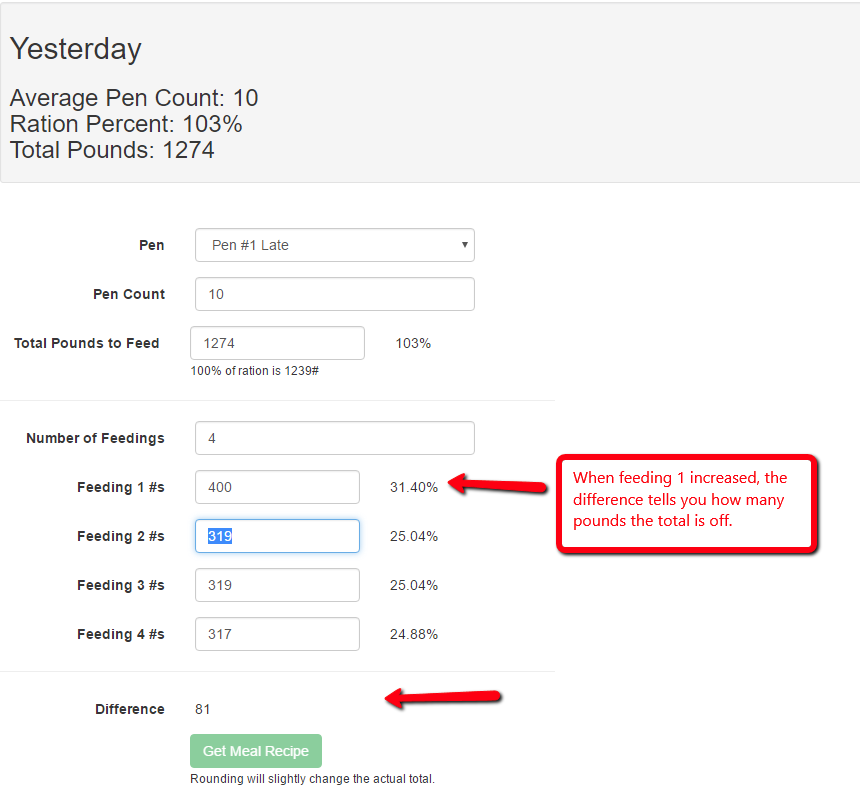 Once your feedings are set appropriately, click on Get Meal Recipe. The number of feedings you specified will be created.
Update Feedings, Pushout, and Change Notes
Once feedings are generated, you can choose between the Feedings using the Feeding dropdown. Each feeding will show you how many pounds are in that feeding. You can adjust the pounds if you need to. This will change the day's total ration.
The ingredients for the feeding are shown on the left. The Feeder can use that to mix them in the proper order.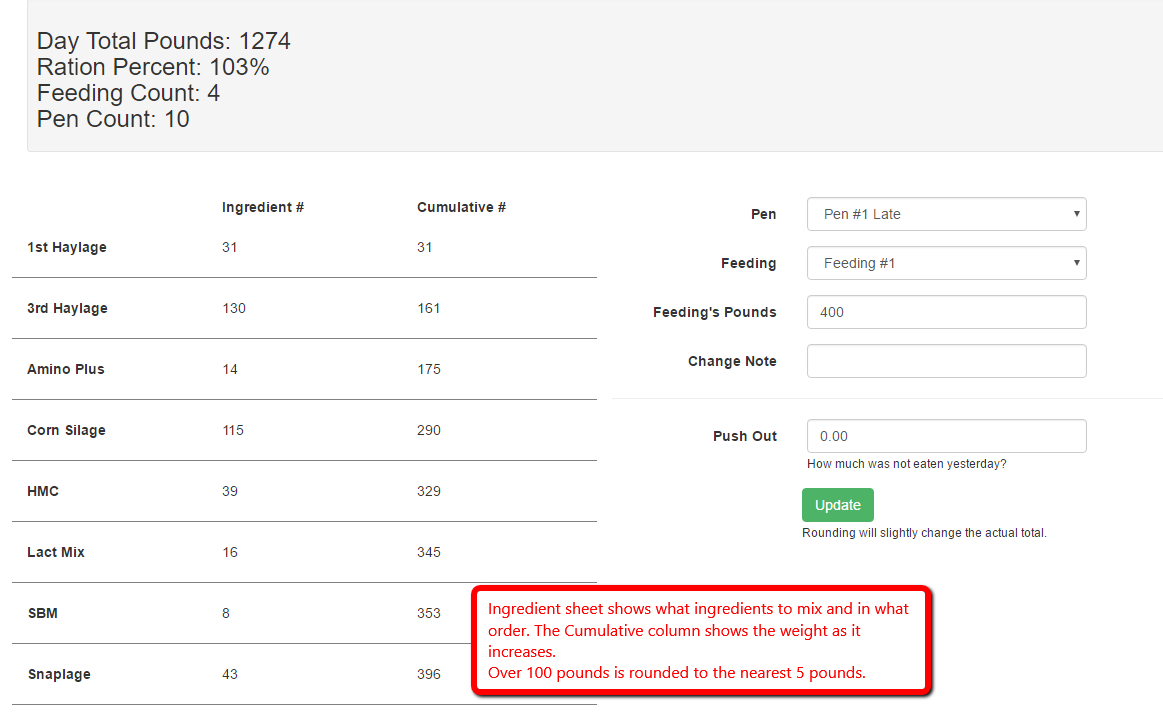 Push Out - if you had leftover feed from the previous day, enter the amount on the first feeding. It will affect the total weight of the previous day's feeding.
Change Note - add a change note here if you encountered something strange or tried something new. These notes can be useful to review later while looking at reports.
---
View Today's Feedings
Your Feeder can use the View Today's Feedings page to mix multiple pens together.
Choose the feedings from each pen that you want to include, and click on View. A printer friendly page will be displayed.
---
Feed Report
The Feed Report gives the amount fed of each ingredient over a given time range.
Choose the date range, the pens to include, and click on Report.
The amount of each ingredient is given in tons. Less than half a ton is shown in pounds.
The total cost is based on the cost of the ingredient at the time of the feeding.
---
Nutrition Report
The Nutrition Report gives a day by day breakdown of headcount, dry matter fed, dry matter consumed (adjusted after pushout), and the cost of the feeding.
Choose the date range, the pens to include, and click on Report.