What does the integration with AMTS do?
Right now, for farms using The Feed Tool, you can link from the recipe tab in ATMS to the recipe in The Feed Tool.
What this means is as soon as your ration is done, you can go directly into The Feed Tool and make the changes. No more making and distributing feed sheets. When the feeder accesses The Feed Tool to make his feed sheet, your changes are already there.
To access The Feed Tool from AMTS' recipe tab simple choose Dairy Margin Tracker Tool Access from recipe tools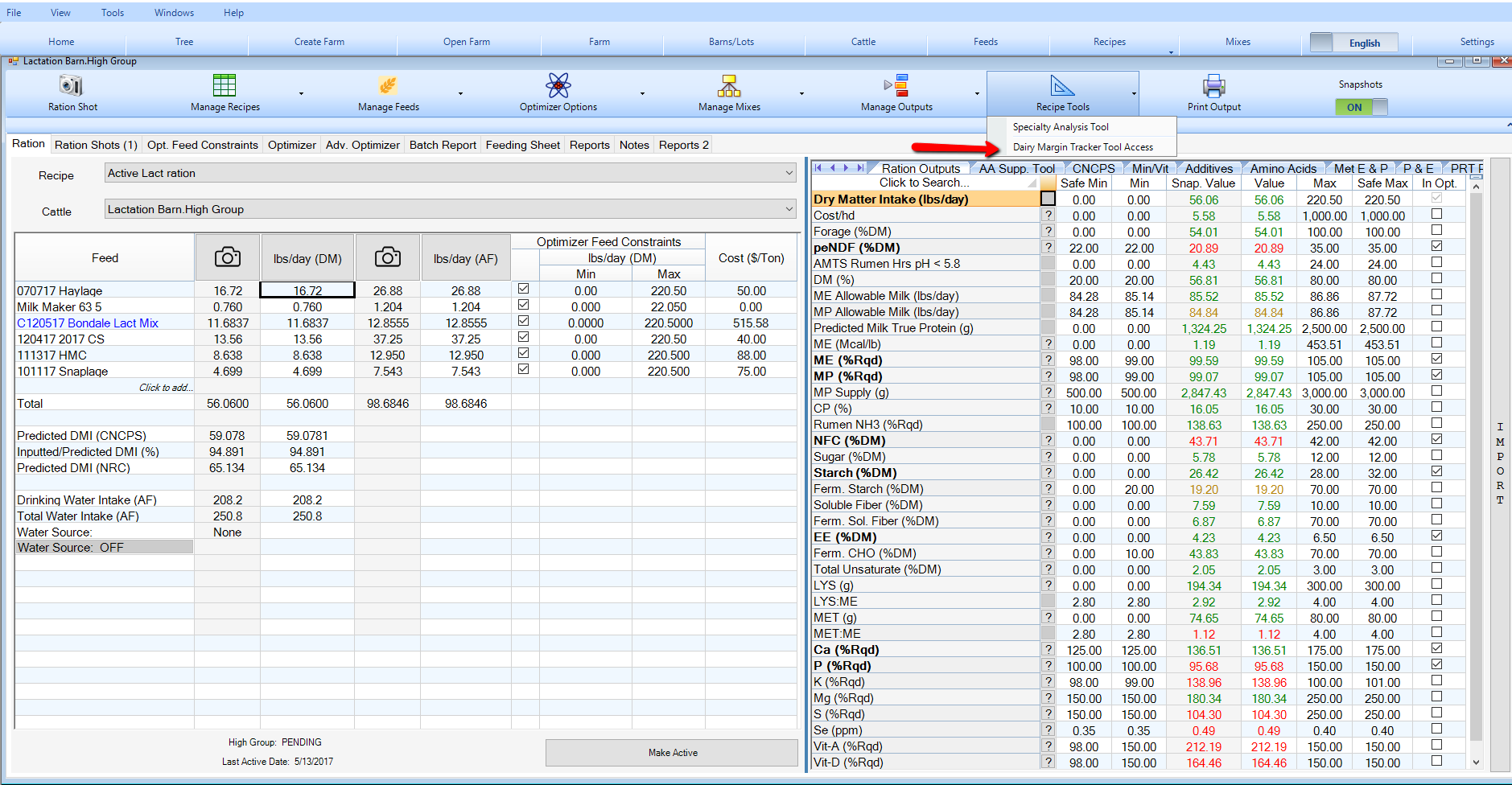 And link directly to Dairy Margin Tracker's Feed Tool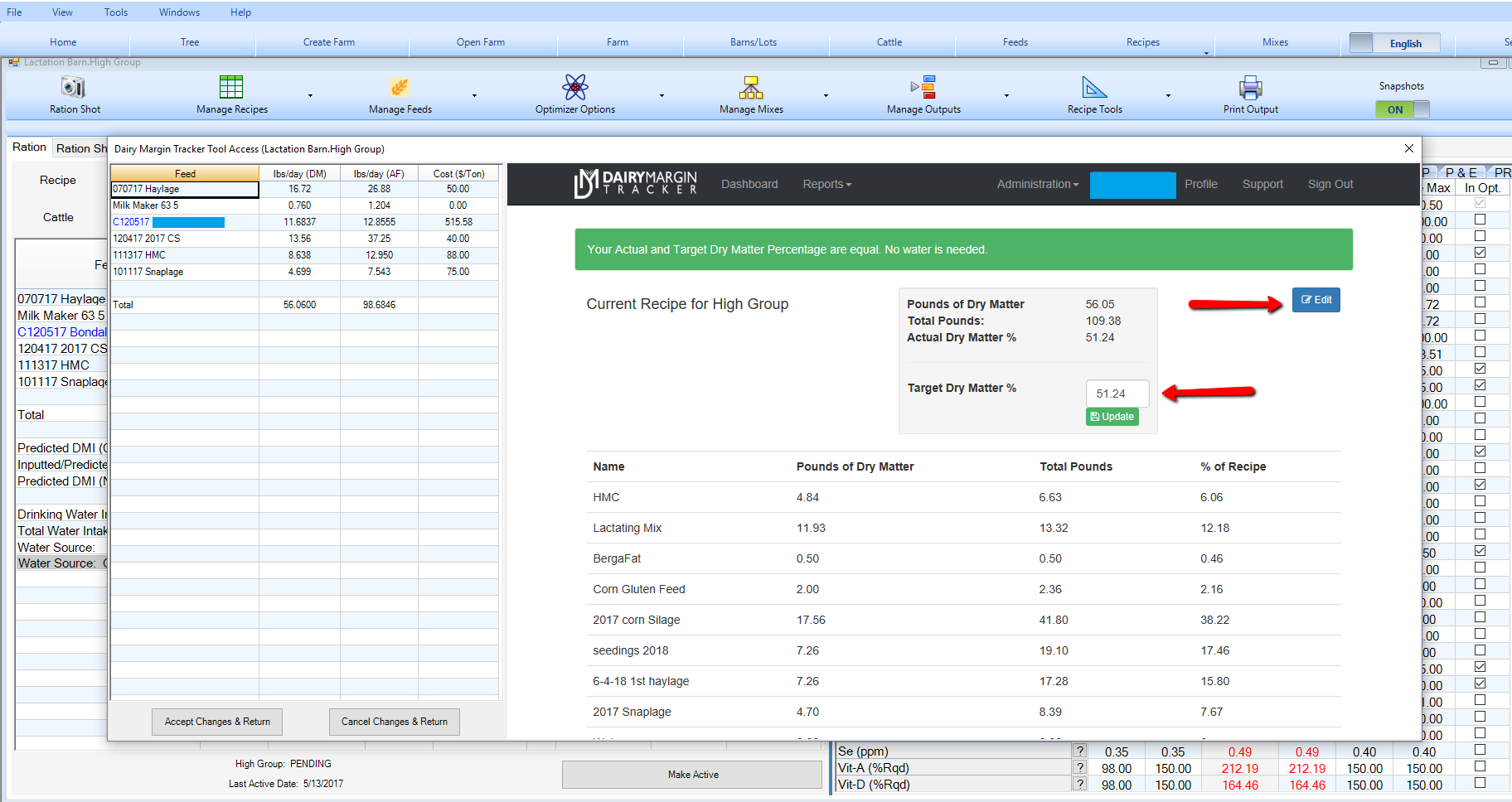 I would like to point out a key feature in The Feed Tool - Note the bottom red arrow. You can target the ration dry matter percentage that you want, and The Feed Tool will update your feed sheet with the appropriate amount of water. This is updated anytime forage dry matter or rations are changed.
The next step is to click the edit button (the top red arrow)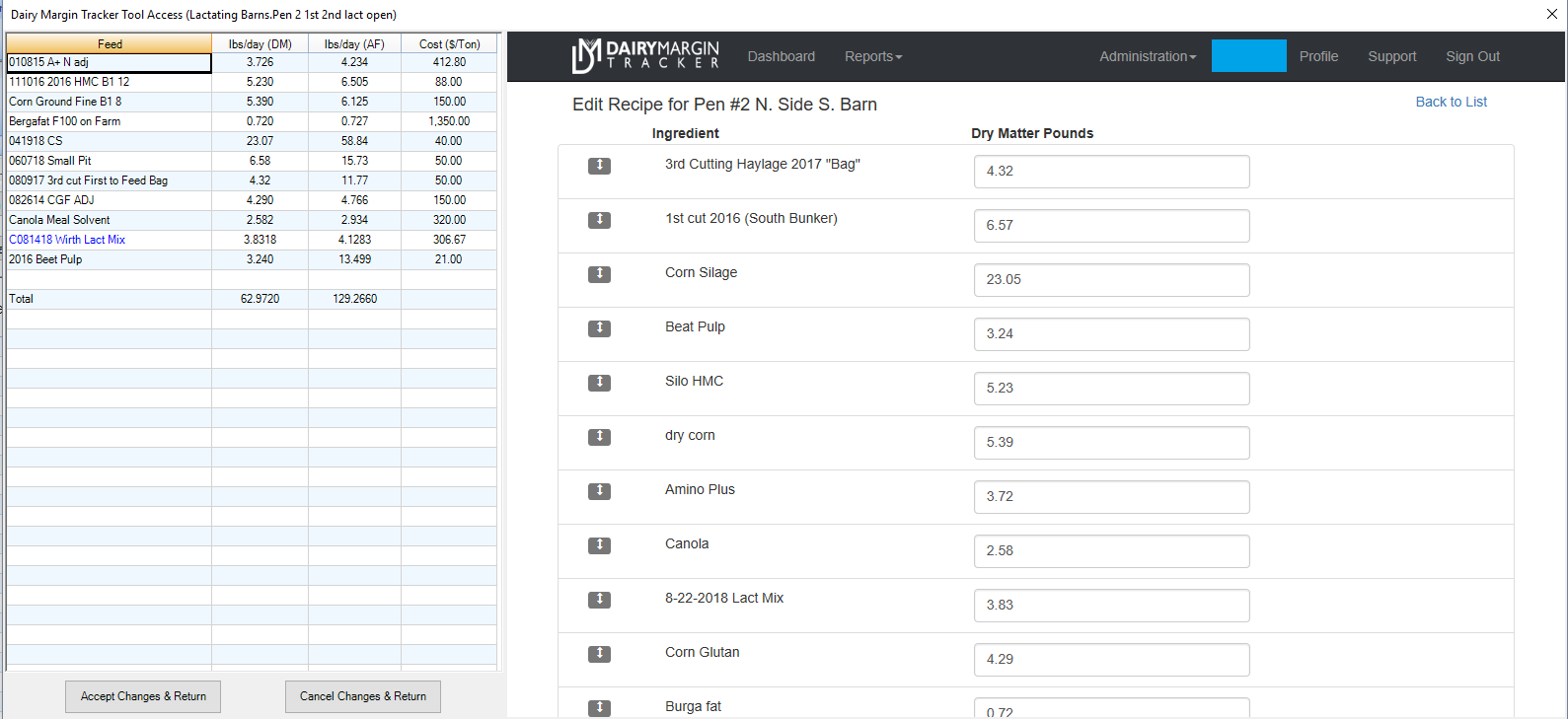 At this point you have your AMTS ration on the left side of the page, and your Feed Tool Ration on the Right. Make the necessary changes and you are done.
Additional Features
But there is more
- For farms using The Feed Tool you will now have actual DMI for all pens, along with purchased and homegrown feed costs. Additionally, you will be able track inventory usage.
There is one more feature we offer AMTS users that I would like to point out. As I'm sure you know, keeping your cow pages up to date is a chore. Somehow you need to access the farms Herd Management software to get this data. Maybe you can Team View in, maybe you get a back up from the farm, or maybe you just skip it all together.
With Dairy Margin Tracker's Tracker Tool we pull a daily report into our data base. What that means is whenever you need to update you cow page all you do is access our Herd Report and everything you need is in one simple report. Check out this example.